Cambridge is one special brand type famous for the hi-fi sound systems and amplifiers at the start. But now, they have entered the world of wireless earbuds for the past two years.
The name of their first auditory product is Melomania 1, which is one of the best earbuds. After receiving good customer reviews, they upgraded the earpiece to the new Cambridge Audio Melomania 1 Plus model, which includes fantastic features like ease of use and excellent battery life.

Earbuds Review
However, the users of Malomania 1 Plus were not impressed by its design, but their excellent audio performance made it very popular among them. Because of their easy controls, helpful apps, and excellent connectivity, you will love them even more.
Features of Cambridge Audio Melomania 1 Plus
| | |
| --- | --- |
| Brand | Cambridge Audio |
| Model Name | Melomania 1+ |
| Connectivity Technology | Bluetooth |
| Bluetooth Version | Bluetooth 5.0 |
| Supported codecs | aptX™, AAC, SBC |
| Drivers | 5.8mm Dynamic with Graphene-enhanced Diaphragm |
| Waterproof | IPX5-rated |
| Battery Life | Up to 9 Hours |
| Battery Playtime (Total) | Up to 45 Hours (9 + 36) |
| Active-Noise-Cancellation | No |
Overview of Cambridge Audio Melomania 1 Plus
You can get the best sound experience with the Melomania 1 plus earbuds. A 5.8mm dynamic driver has been added to enhance the sound experience.
The Melomania 1 Plus app is included to control various earbud functions, making handling them much easier and faster.
To protect Malomania 1 Plus from water, sweat, and dust, they include an IPX5-rated feature.
They support Bluetooth 5.0 technology for earpiece connection, In addition to this, they also include the capabilities of Aptx, AAC, and SBC codecs.
The Melomania 1 Plus does not include an active noise-cancellation feature to remove unnecessary background noise
You can get up to 9 hours of battery life from these earbuds once fully charged; when you add the extra power to the charging case, the total battery life becomes 45 hours.
Siri and Google Assistant feature has been added to control the various functions of Melomania 1 Plus with voice help. You will need to double-tap them to activate this feature. After that, you can control their volume and even receive calls without touching them.
Price and release date
Cambridge Audio Melomania 1 Plus was released on March 9, 2021, in the Market. At the starting time, their price was kept at $139.95 /£119.95. However, after some time, their prices dropped sharply, in which they were brought to $99.95 / £99.95.
So now, if you are looking for the affordable perfect earbuds in the market, So for that the Melomania 1 Plus is the best choice for you. Of course, these earbuds cost less than the best wireless earbuds that are available in the market,
which include the Sony WF-1000XM4 and Apple AirPods. But if you are looking for earphones with great sound on a low budget other than the Melomania 1 Plus, then for that you can check out the EarFun Air Pro models.
Design
The Cambridge Audio Malomania 1 Plus is similar to its predecessor in the form of shape. It comes in black and white colors with a bullet-shaped and flip-top case. Additionally, its charging case is designed with a matte finish, which looks sleeker than its predecessor. The five LEDs are included at the very front of the case, whose purpose is to point out the remaining battery life of the charging case. Along with the case, a small LED is also included in each earbud.
Also, a USB-C charging port has been added on its left side, with the help of which you can charge their charging case. They also provide you with physical control buttons that help you to control the volume, adjust music playback, answer calls, and activate the voice assistant. In order to understand the various functions of Cambridge, a small card is included, which you can keep in your wallet or purse. Each of these earbuds weighs 4.6 grams, which feels very light and more comfortable when worn in the ears. In which you will often forget whether you are wearing them or not.
Moreover, they are provided with big, mid-sized silicon and memory foam ear tips in their box, which provides a perfect fit for good hearing and noise protection; here, their negative point is that these do not include small sizes. In addition, an IPX5-rated feature is added to protect them from water and sweat.
Setup
Set up of the Melomania 1 Plus is much more straightforward, After unboxing them, you have to take out the buds and put them in your ears. To turn on the earbuds, press the attached button on them, Once they are on, then connect them to your iPhone. In this, you can select the Melomania 1 Plus from the Bluetooth section of your iPhone's settings. You can also download the Melomania app from the Apple Store to further manage the control of these earbuds. After installing, first, update the firmware, and now get ready to run it.
Audio performance
If you're looking for earbuds with high audio quality, the Cambridge Audio Melomania 1 Plus could be a great option, featuring 5.8mm dynamic drivers. These buds depict lively movements and characters, which will force you to make you fall in love with these earbuds. If we talk about the detail and accuracy of the sound of these buds. So, In this sense, Cambridge Audio Malomania 1 Plus has achieved more success than its previous model.
Further, you can adjust the EQ in series with the help of the app provided by these buds. Along with that, you can also shift into the high-performance mode, In addition to this, to keep the battery safe, they also added the capability of the Low-power mode. The Audio Melomania 1 Plus earbuds don't offer noise cancellation to users, but you can handle sound isolation very well. You need to select the suitable fit ear tips included in the box.
Battery life and connectivity
You can get up to 9 hours of battery life from the Melomania 1 Plus. Moreover, their charging case provides you with four additional charges, which means if you buy the Melomania 1 Plus, they can give you up to 45 hours of battery life. But you need to be in a low-power mode to get that much life. Conversely, if you use these earbuds in high-performance mode, So with this, these buds will provide you with up to 7 hours of life. While during this, you are able to get 35 hours of battery life with their charging case. Moreover, if we talk about the Bluetooth connectivity of these buds, they provide you with 5.0 technology, which also supports AAC and Aptx codecs. Among them, making a pair with a device is as easy as a breeze.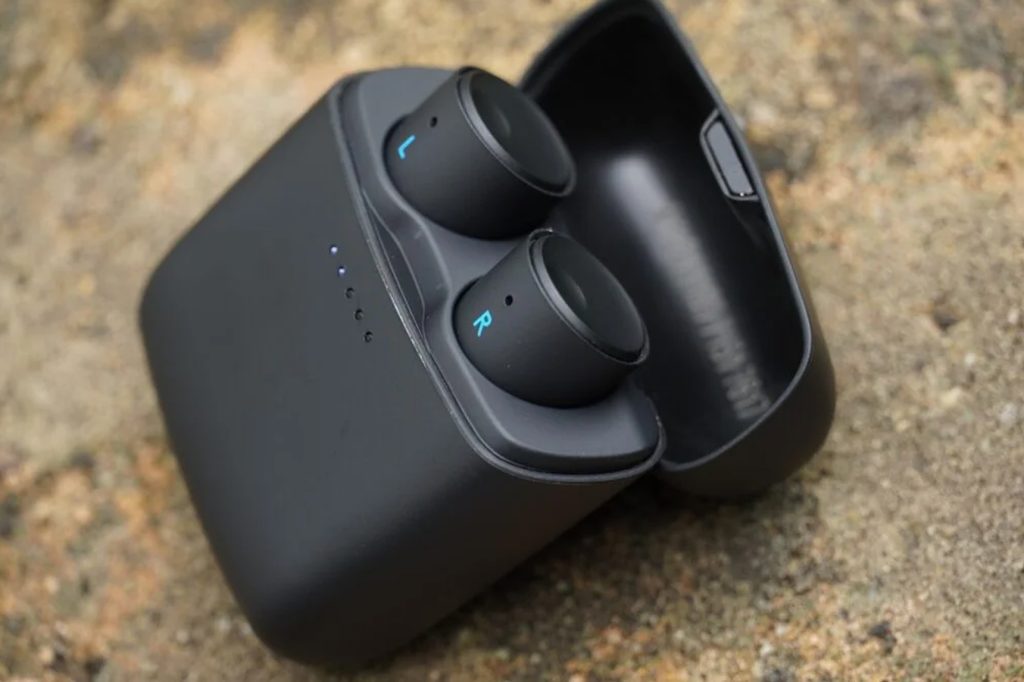 You will need only one earbud to pair with the device, In which when one earbud is added, the other will connect automatically. You have to do this process only the first time. The second time, the buds will connect automatically if they stay close to the device. The presence of a melomania app is one of the best features of these earphones, which helps you to handle a lot of work. Including finding your favorite earphones, checking battery life, firmware updates, and Adjusting the EQ functions features.
Pros & Cons
Pros
Great app
Long battery life
Affordable
Impressive sound quality
Easy controls
Secure fit
Customizable EQ
Cons
Connection can get spotty in busy areas
Final Verdict
Cambridge designed the Melomania 1+ to be the ultimate headphone, with excellent sound, impeccable build quality, impressive battery life, and a brilliant connection app. Which still beats the more prominent models on the market. Despite the lack of ANC options,
their strong fitness cancels out the background noise well. However, their sophisticated design and handling appeals lead to consumer complaints. If you are such a user who does not need the ANC feature, then Melomania 1+ is a great choice for you.
FAQs About Cambridge Audio Melomania 1 Plus