Honor Company has been making earbuds for many years; Honor Earbuds 3 Pro is the best device and can be used to listen to your favorite music. If we talk about the technical features of these earbuds, they are designed with great features like 11mm loudspeaker drivers, ANC (Active-Noise-Cancelation), and fast charging. These earbuds come in two different colors white and grey. While if we talk about their battery life, the battery life of these earbuds is 6 hours, but if you turn on the ANC function, it reduces to 4 hours; however, if talking about the battery life with the charging case, it is 24 hours.
These earbuds include the latest Bluetooth 5.2 technology, which makes switching between earbuds and devices robust and fast.

Earbuds Review
In addition, these earbuds can be paired with two devices. The earbuds also support wireless charging and fast charging; plus, the charging case of the Honor earbuds is solidly built, with a simple charging interface on the front, and includes a sync button for quick pairing with new devices. Finally, the sound quality of these earbuds is great, giving you a satisfying punch.
Overview Of Honor Earbuds 3 Pro
Let's discuss some special features of Honor Earbuds 3 Pro here.
11mm super amplitude drivers and high-resolution punchy bass are added to enhance the sound quality of Honor Earbuds 3 Pro

These earbuds also include an ANC (Active-Noise-cancelling ) mode to cancel the external noise.

Honor Earbuds incorporate Bluetooth 5.2 technology, which strengthens the connection between the device and the earbuds and also increases the transmission speed; with them, you can connect both iOS and Android devices

The playtime of Honor Earbuds 3 Pro is 6 hours on a single charge, while the total battery life of the earbuds and charging case combined is 24 hours

These earbuds weigh 5.1 grams and are very comfortable for users to wear.

These earbuds have the ability to protect against sweat during running, walking, cycling, hiking, and yoga
You can use a wireless charger to charge these earbuds
The Honor Earbuds 3 Pro is one of the few earbuds in the world that includes a 5C fast charging case, and these earbuds have a 42 mAh battery while the charging case has a 410 mAh battery
These earbuds include a special type of proximity sensor; when they move away from your ears, they stop the music, and when they get close to your ears, they start moving again
These earbuds require you to download a user app to control various functions with the help of touch sensors, called the AISpace app, which will allow you to control various actions while in this app, You will be able to see which devices are registered in the connection as these earbuds can be connected to multiple devices at the same time and with this app, you can switch between regular mode, ANC and alert mode
Features Of Honor Earbuds 3 Pro
Here are the notable and technical features of Honor Earbuds 3 Pro.
| | |
| --- | --- |
| Brand | Honor |
| Model name | 3 Pro |
| Material | Plastic |
| Battery | 42mAh (Earbuds) & 410mAh (charging case) |
| Music Playtime | 6 hrs (single earbuds) & 24 hrs (total) |
| Wireless Charging | Yes |
| Voice-Assistant | Yes |
| Special Feature | Fast Charging |
| Bluetooth Technology | V5.2 |
| Weight | 40g |
| ANC | Yes |
| Colour | White, Grey |
Battery Life
The Honor Earbuds 3 PRO has reported a total battery life of around 24 hours, Including 6 hours for earbuds and 24 hours for the charging case, but if these earbuds can be used by opening the ANC function, then you can use them for about 4 hours. When their battery was tested, it was seen that they lasted 1 hour with the ANC function turned off, and only 15% of their battery was drained. Also, the earbuds promote fast charging, in which you can charge them for 5 minutes and use them for almost 2 hours. Also, these earbuds support wireless chargers for charging purposes; These earbuds also have 48 dB of external noise canceling depth that filters out car and airplane engine noise.
Sound Quality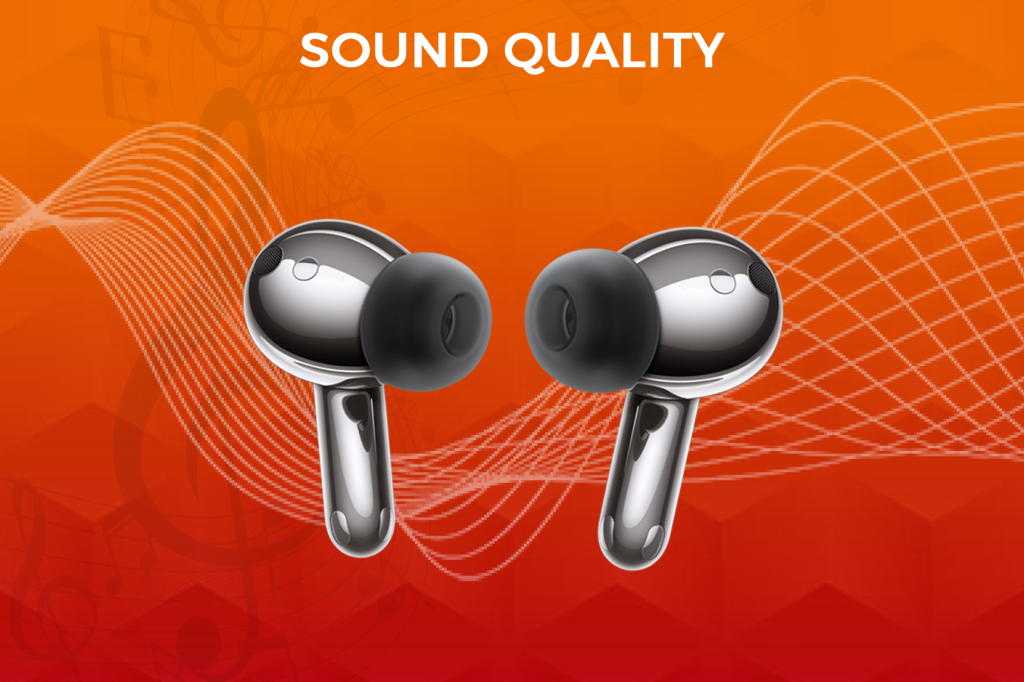 If you keep aside the design of the earbuds and talk about their sound quality, they are pleasant and interesting because their voices are melodious. The bass inside these earbuds is another surprise, as you get punchy bass instead of loose bass. You can increase the volume with artificial pitch, enhancing the listening experience. You can use the Honor Earbuds 3 Pro bass sound profile to watch videos and movies and play games. Additionally, these earbuds include instant tunes, and as soon as the user wears them in their ears, they hear a tune, which can be monitored through the earbuds.
Honor Earbuds 3 Pro features ultra-dynamic and ceramic drivers to further improve the sound quality of the earbuds, while the frequency response range is around 10K to 20K. Also, 11mm drivers have been added to make the bass more powerful. In addition, Honor Earbuds 3 Pro has improved the sound quality in terms of hardware and software, which is why the sound quality of the Earbuds has been amazing.
Pros & Cons Of Honor Earbuds 3 Pro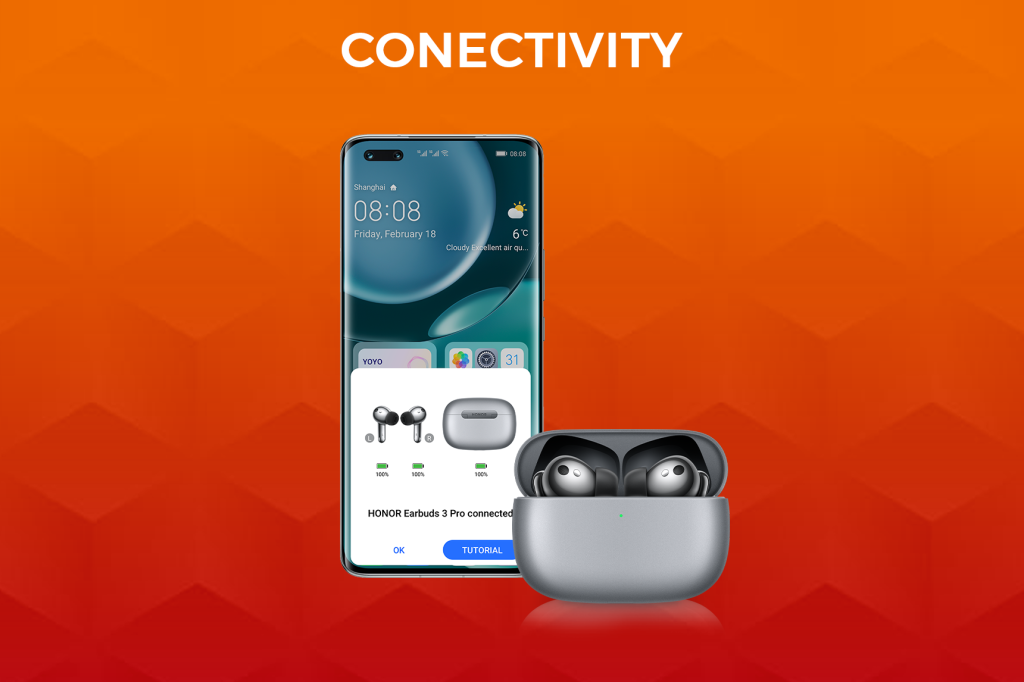 Below we mention the Pros & Cons of Honor Earbuds 3 Pro, so check them out.
Pros
These earbuds include Bluetooth 5.2 technology that makes the connection between devices and earbuds stronger and faster

The battery power of these earbuds is excellent, with 6 hours of earbuds, while the total battery of the charging case and earbuds is 24 hours

These earbuds are designed in a compact size and are also very light in weight (40g)

These earbuds are designed in 3 different sizes (L/M/S) of ear tips to fit your ears easily

These earbuds feature 11mm drivers and superb bass for improved sound quality

Honor Earbuds 3 Pro has a 5C fast charging case, and the battery capacity of the earbuds is 42mAh while the charging case is 410mAh.

Two colors, white and grey, have been added to these earbuds, so users can choose any of them their choice
These earbuds include special sensors, which sense the position of the earbuds. The music starts when the earbuds are close to your ears, and the sensors stop the music when they are away from the ears

These earbuds include the ability of ANC(active noise-cancellation) to cancel out external noise

You can also install an app called AISpace to control various functions of Honor Earbuds

These earbuds include a built-in microphone capability, through which you can use these earbuds for calling purposes as well, and will certainly provide you with a great experience

The battery charging speed of these earbuds is much faster; in which you can charge them for 5 minutes and get 2 hours of playtime
Cons
Their ANC function to reduce wind noise has proven to be inaccurate.

Does not include an EQ function to control the bass.
Conclusion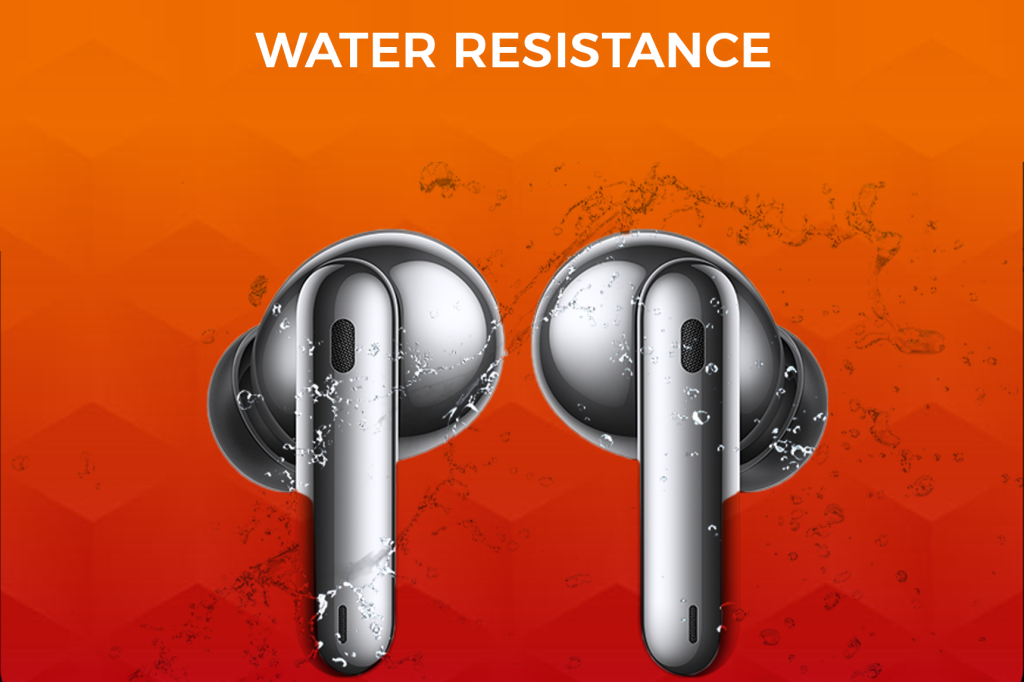 Finally, let us tell you that the buds also come with a USB-C cable in the box, and it also supports Qi wireless charging, and the charging speed of these earbuds is also fast. They get 2 hours of music playback on a 5-minute charge. Honor Earbuds 3 Pro supports Bluetooth 5.2 technology that easily connects these earbuds with any Bluetooth device. These earbuds allow two devices to connect simultaneously, but only one sound can play at a time. They also offer an app called AISpace for better control, allowing users to adjust the noise cancellation and customize the controls.
They include three touch controls to handle functions, including double-tap touch to play/pause music, press and hold to switch to noise control mode, up/down to control volume function, and finally, you can change the music track with the same control function. The highlight of Honor Earbuds 3 Pro is loudness and excellent sound quality. Moreover, these earbuds have 11mm drivers and punchy bass, making the sound wide and rich.
FAQs About Honor Earbuds 3 Pro
Here are answers to some of the most frequently asked questions about Honor Earbuds 3 Pro.