Choosing the right earbuds from a vast market can be overwhelming. With so many options from various electronics companies, it can take time to determine which pair will best meet your needs. It's important to consider your intended usage for the earbuds. Once you know your personal use case, you can focus on finding earbuds with the necessary features to match your desired use. It will help you identify the key features you want in your ideal pair. The Jabra Elite 75T True Wireless Earbuds are created with versatility in mind. They are engineered to provide exceptional call quality, making them suitable to use as Bluetooth headsets without resorting to bulky over-the-ear standard headsets.
These earbuds also allow for the customization of your audio experience by providing multiple options to personalize your sound profile. Jabra is a subsidiary of the GN Group – a company that has been operating for 150 years and is renowned for pushing boundaries in sound technology. With a history of innovation, including developing the world's first ultra noise-canceling microphone, Jabra strives to bring the latest advancements to its customers. The Elite 75T earbuds are a testament to this, delivering on their goal of providing the best sound technology.

EarBudsBest Reviews
Jabra Elite 75T Overview
To sum up the Jabra Elite 75T earbuds, here's a brief overview:
Jabra Elite 75T True Wireless Earbuds are engineered to deliver exceptional call quality, making them suitable for use as Bluetooth headsets
The earbuds boast a sophisticated look with a titanium black and matte black color scheme and stay securely in place with silicone gel padding
Jabra, a subsidiary of the GN Group, is known for pushing boundaries in sound technology with a history of innovation
With 4-microphone call technology, the earbuds provide exceptional noise-canceling capabilities, leading to clear communication during calls
The earbuds deliver 7.5 hours of use on a single charge, which can be extended up to 28 hours with the charging case
The fast charging technology allows for quick and convenient charging, with just 15 minutes in the case, providing an hour of playtime
The Jabra Sound+ App integration allows for a truly personalized sound experience, with features such as a 5-band equalizer, HearThrough mode, and the "Find My Jabra" function
The app also provides battery status and helps to manage the warranty, offering protection against dust damage for two years
Some minor disadvantages include the charging case not offering a battery life as long as others in the same price range and the absence of water-resistant technology
Features of Jabra Elite 75T
Look at some of the most important features and specifications of the product.
Connectivity
Bluetooth 5.0
Noise Cancellation
Yes
Playtime Per Charge
7.5 Hours
Battery with Case
Up to 28 Hours
Waterproof
No
Price

Control Type
US $59.99

Touch
Fast Charging
60 Minutes Battery
15 Minutes Charge
Microphone
4-microphones
Design and First Look
The Jabra Elite 75T earbuds boast a sophisticated look with a titanium black and matte black color scheme. Perfectly fitting, the earbuds stay securely in place even during rigorous movement thanks to the right size silicone gel padding.
These earbuds are optimized for call purposes, as shown by their 4-microphone call technology offers exceptional noise-canceling capabilities. This technology isolates individual sounds, allowing only desired sounds to be heard. The feature contributes to creating custom sound profiles through the accompanying app.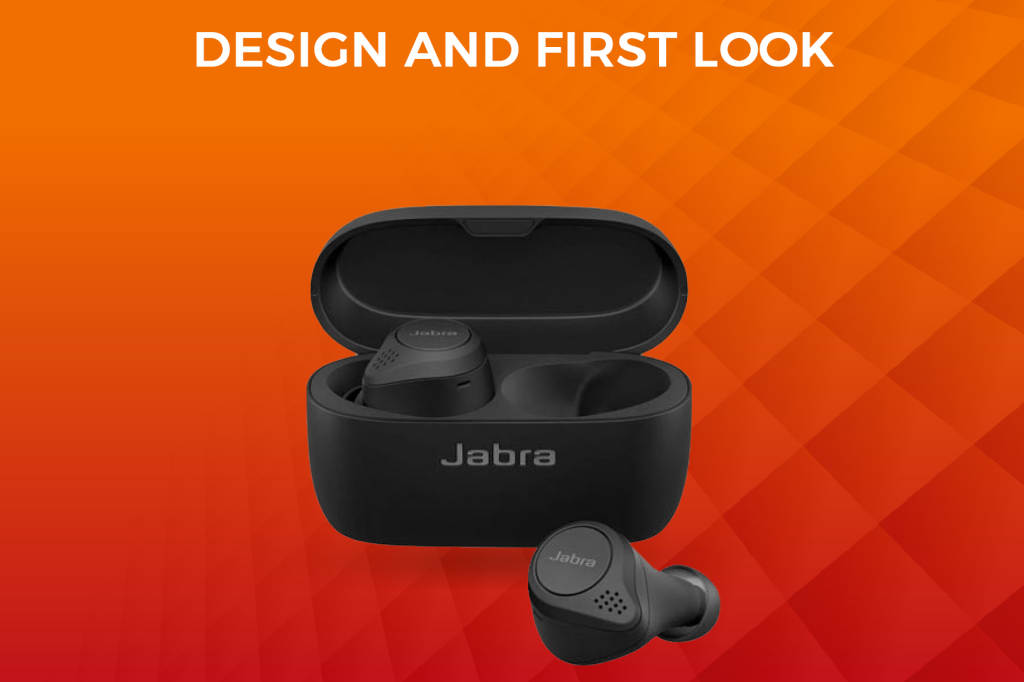 Sound and Call Quality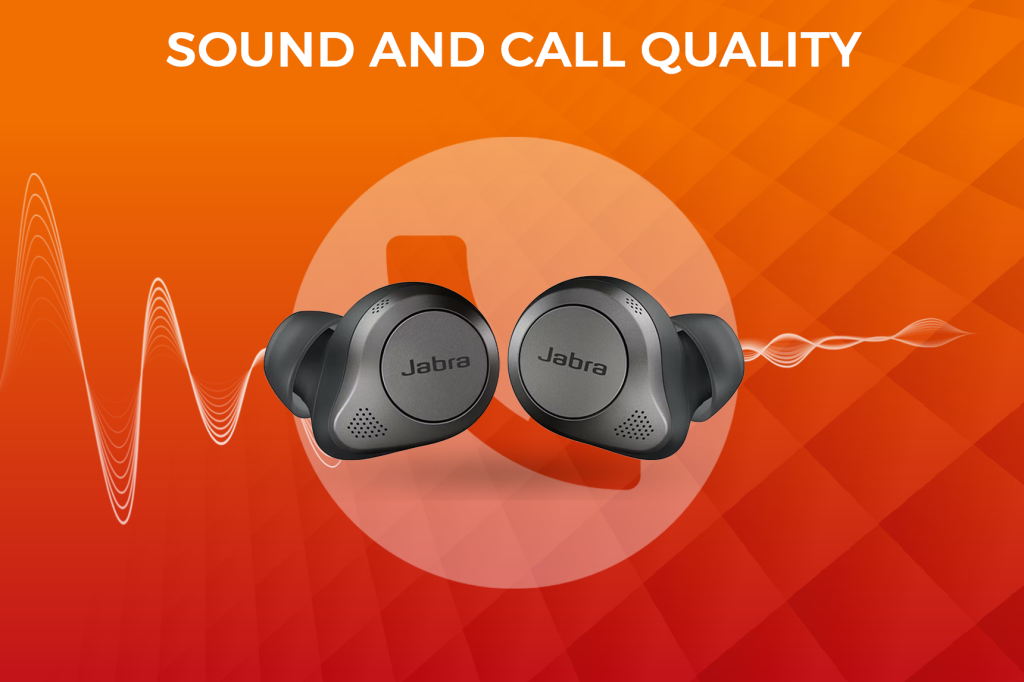 The sound and call quality of the Jabra Elite 75T earbuds are exceptional, largely due to the numerous customization options available. These earbuds feature app integration designed to provide a personalized experience for every user, offering a range of options to fine-tune your audio. The app integer adjusts to create its own unique sound experience. This includes adjusting treble and bass levels, allowing you to tailor the sound to your preference rather than relying on pre-set manufacturer settings.
The 4-microphone feature enhances the sound quality during calls, minimizing the impact of external noise and windy conditions. Many of us have experienced difficulty communicating with someone on a call in outdoor environments due to wind interfering with the microphone. The 4-mic technology eliminates this problem—no more repeated attempts to make oneself heard or struggling to understand a speaker amidst wind noise. The technology ensures clear communication during calls.
Battery Health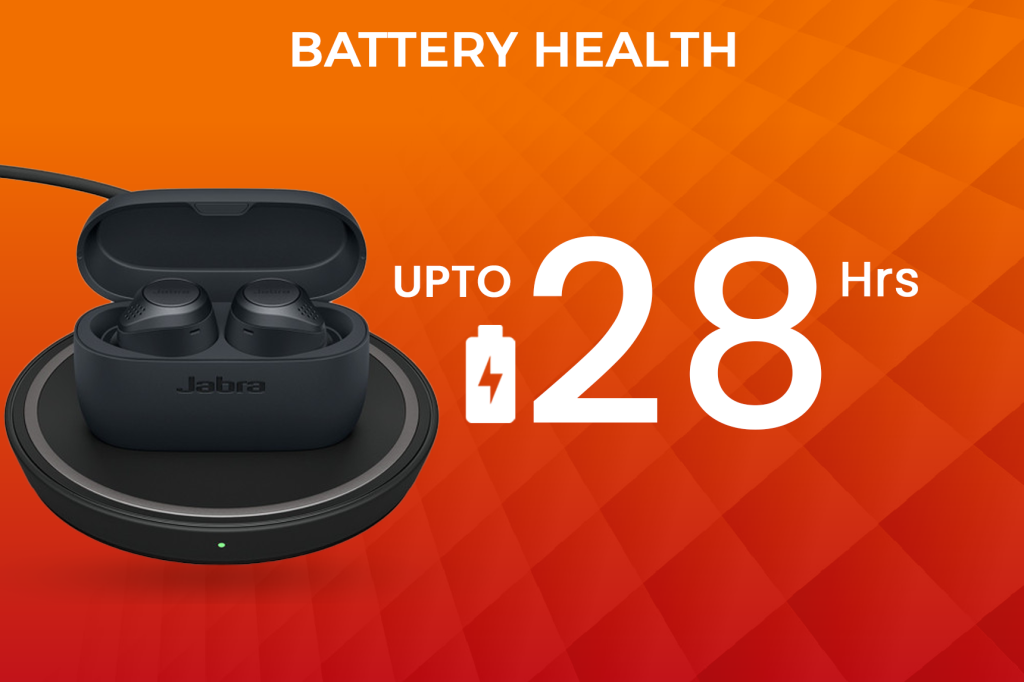 The Jabra Elite 75T earbuds boast an impressive battery life, delivering 7.5 hours of use on a single charge. The charging case can extend the battery life even further, providing up to 28 hours of use. Unlike other headphones with compromised battery life to include additional features, the Jabra Elite 75T provides a battery life comparable to larger headphones. For example, the Skullcandy Sesh Earbuds only offer 3 hours of playtime, which differs greatly from the Jabra Elite 75T.
The fast charging technology integrated into the earbuds and case allows quick and convenient charging. Users can enjoy an hour of playtime with just 15 minutes in the case and monitor the charging process through the phone app. The compact charging case design makes it easy to travel, taking up minimal space in bags and pockets. Additionally, its small size makes it convenient to carry, making it an ideal choice for those who are always on the go.
Other Features
The Jabra Sound+ App integration is a standout feature that sets the Jabra Elite 75T earbuds apart from others in the market. This app allows users to customize their sound settings according to their current surroundings. It provides three modes, known as "moments," for commuting, public, and private settings. Each mode has optimized settings for the respective situation, ensuring that users receive the best possible sound quality no matter the environment. This feature gives users a personalized sound experience with the Jabra Elite 75T earbuds.
With the Jabra Sound+ App, the sound settings can be viewed in a graphical format and adjusted individually. One can activate the "HearThrough" mode to turn off the noise cancellation and keep you alert to your surroundings while still listening to music. Additionally, the music equalizer allows for precise sound tuning through the 5-band equalizer graphical representation. The "Find My Jabra" function makes locating lost earbuds effortless. This feature leverages the phone's GPS to determine the last location where the earbuds were connected. It is particularly useful when you accidentally leave the earbuds behind after disconnecting from your phone.
Open the app and see the last place you used your earbuds. The tight integration between the app and the earbuds lets you check the battery status directly from the app, eliminating the guesswork and unexpected low battery notifications. Furthermore, the app will automatically adjust your personal sound settings or "Moment" based on the ambient sound analysis through the built-in microphones. Additionally, registering your Elite earbuds on the Sound+ App will protect them against water and dust damage for two years. The app even allows you to manage your warranty, providing further convenience.
Some Minor Disadvantages
Other earbuds in the same price range come with charging cases with much longer battery life. For instance, the charging case of the Axloie Attitude-X9P Earbuds provides a whopping 130 hours of lifespan for the earbuds. Some charging cases can even be used as backup batteries for other devices. Although this is not included in the Jabra Elite 75T, it would have been a great bonus.
In conclusion, the Jabra Elite 75T earbuds have only one significant drawback – their lack of waterproofing. Despite this, the 2-year warranty covering water and dust damage reduces this inconvenience. However, one can expect them to possess a different level of durability compared to a rugged, outdoor-designed pair such as the Braven Flye Sport. Nevertheless, this minor drawback is independent of the superior performance and features of the Jabra Elite 75T earbuds.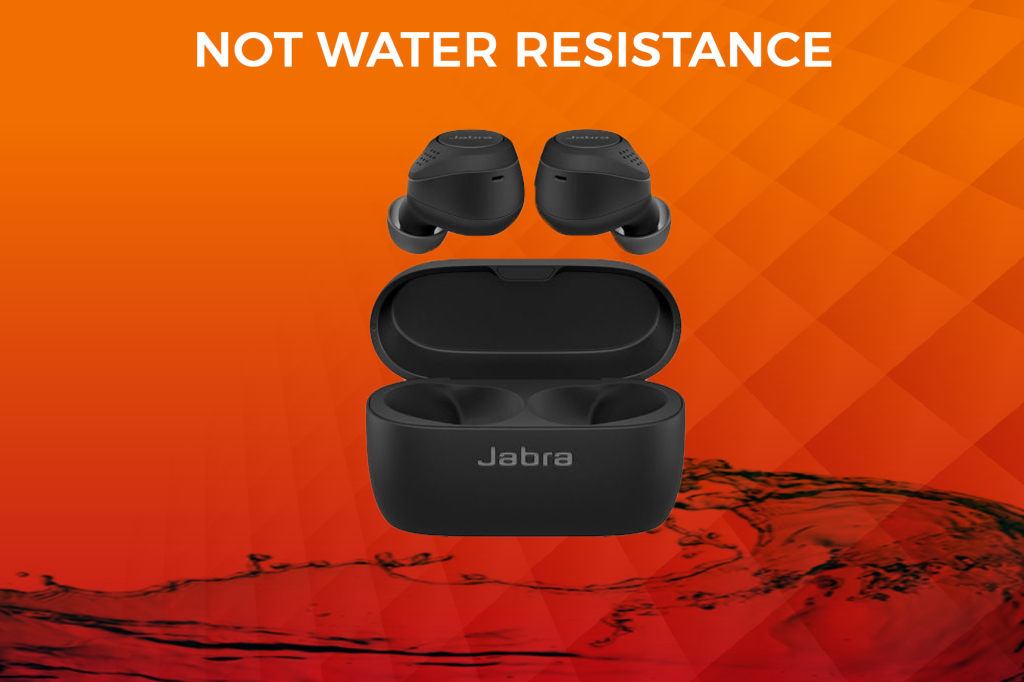 Conclusion
The future of earbuds technology has arrived in the form of these earbuds. From the professional design to the 40-microphone technology, they will replace your current, surprising, or phone calls. Their excellent sound quality and personalized options will quickly become your go-to earbuds. The integration with the app to customize sound profiles and enhance bass is truly amazing. Surprisingly, this feature is only offered in some earbuds.
The Jabra earbuds are the epitome of versatility in audio, similar to transition lenses in the visual world. They are perfect for any situation with their ability to switch between modes automatically. For instance, listen to audiobooks in the comfort of your home with the private mode on, switch to shopping mode when in public to block out unwanted noise, and then head to the office where you can enable sound pass-through to stay aware of your surroundings while taking business calls. They are the most multi-functional and versatile earbuds reviewed so far.
In conclusion, the Jabra Elite 75T Earbuds are highly recommended. They are the epitome of versatility and functionality, and consumers should demand similar features from all audio products in the market. With the ability to personalize sound profiles and adjust to different environments, these earbuds will quickly become a favorite for many activities, from listening to audiobooks at home to taking business calls in the office. So, don't take our word for it; try them out for yourself and see why you might fall in love with these earbuds.
Pros & Cons of Jabra Elite 75T
To help you make an informed decision, we've listed some pros and cons of the Jabra Elite 75T earbuds.
Compact Design: Smaller in size
HearThrough Feature: Allows ambient noise to pass through
Durable Build: Made with sturdy materials
Longer Battery Life: Offers 7.5 hours of usage between charges
Auto Pause/Play: Automatically pauses and resumes audio playback
Jabra+ Sound App Compatibility: Works with the Jabra+ Sound application
Absence of wireless charging
The superiority of AirPods Pro in telephonic conversations
Adequate microphone quality but not exceptional
Not Water Resistant
Support only for AAC, not aptX
Sensitive button design
Less robust feel compared to Elite Active 65t
FAQs About Jabra Elite 75T Earbuds
Learn everything you need to know about Jabra Elite 75T earbuds by finding the answers to your questions.
Related Blog: Jabra Elite 75t review