The design of Jaybird Vista True Earbuds has been made more elegant, from the charging case to the earbuds. These earbuds fit more comfortably and securely in your ears while wearing them because three different sizes of ear tips are included to keep them comfortable and secure. These earbuds are much lighter in weight, and their charging case is relatively compact and fits easily in your pocket without any hassle, so you can take them wherever you want. Moreover, they include punchy sound and deep bass that can elevate your listening experience.
Jaybird Vista is fully waterproof and hands-free with IPX7 certification, and you can submerge it in water for up to 30 minutes.
Furthermore, their battery life has improved considerably compared to the first generation, In which they can be used for up to 6 hours with a moderate sound and up to 16 hours after adding the battery life of the charging case. Moreover, a 5-minute charge of these earbuds gives you 1 hour of playtime. They include the feature of Bluetooth 5.0 technology that makes the connection between the earbuds and the device stronger and faster. They also include physical buttons to control their playback, but you can also control them through the app.
Overview of Jaybird Vista True
The product is summarized briefly as follows:
Jaybird Vista True is fully waterproof, crushproof, drop proof, and sweatproof with IPX7 features to help you withstand any workout or weather conditions.
You can also enjoy your favorite music for up to 6 hours on a full charge of Vista earbuds. While you can use them for up to 16 hours with an additional 10 hours of charge from their compact charging case
These earbuds also provide a fast charging facility, wherein you can charge them for 5 minutes and get 1 hour of playtime.
Vista Earbuds bring the best quality of music and calls with Bluetooth 5.0 technology that connects easily with every Bluetooth device.
They come in 3 different sizes to fit each ear easily due to the different sizes of people's ears.
With the impressive 6mm driver, you can use the iOS and Android apps to control various functions.
These earbuds' compact, low-profile charging case makes them easy to carry and charge.
Vista also includes built-in tracking capabilities, in which you can track your earbuds using the Jaybird app.
These earbuds are one of the smallest and lightest premium earbuds on the market, because of which you often don't feel like you are wearing them or not.
Features of Jaybird Vista True
The specific and technical features of the product are described below.
| | |
| --- | --- |
| Brand | Jaybird Vista |
| Type | In-ear style |
| Water Resistance | IPX7 |
| Battery Life | 16-Hour Battery Life with Charging Case |
| Charging Time | 2 Hrs |
| Bluetooth | V5.0 |
| Frequency Respond | 20Hz – 20kHz |
| Driver size | 6 mm |
| Battery voltage | 3.6V |
| Warranty | 1 Year |
Comfortable Design
The design of Jaybird Vista Earbuds, From the case to the earbuds, have been made in an elegant way, in which you are provided with the attached wingtips already in their box. So they stay comfortable without slipping during exercise, and their ear nozzles are extra soft to protect your ears from pain. The default settings in these earbuds offer basic playback and call control capabilities. And download the Jaybird MySound app to control these settings as you wish. Also, change them through single and double-tap functions. Moreover, their auto-connect feature works instantly without any interruptions, and Jaybird App helps you have a wonderful and best experience. Here we will tell you more about the best features of these earbuds. Which allows you to update firmware, find earbuds, and set up EQ and also provides facilities such as testing sound profiles.
The most special thing about Jaybird Vista earbuds is that they have passed the shock, drop, and crush test several times, proving to be excellent and strong. Furthermore, an IPX7 feature has been added to protect these earbuds from water, sweat, and dust. If there is a comparison between Jaybird Vista and JLab Epic Air, there is a significant difference in the features of both. Jaybird has a battery life of 16 hours while Jlab has more than 70 hours of battery life.
The Jaybird has a water resistance rating of IPX7, and the Jlab has IP66.
Battery Life & Controle
Jaybird Vistas offer their users a playback time of 6 hours which makes the total 16 hours with an additional 10 hours of charging case. Their battery is not considered very good due to the best battery life earbuds on the market, but that doesn't mean it is completely bad. The various functions of these earbuds can be Controlled through an app that greatly increases their capabilities. These include features like Spotify, music streaming, and finding lost earbuds. So, the jaybird vista earbuds are considered one of the most exclusive headphones.
Everyone likes to wear them because of their compact and slim design, and that is also most favorable for athletes as they provide committed fitness in their ears. These earbuds are also highly recommended for protecting all water, sweat, and dust resistance levels during indoor and outdoor exercise due to their boost-type Bluetooth connection and compact size compared to previous models. You can easily use them during your daily work routine.
Sound Quality
Their sound specification sheet is more interesting, namely 103dB sensitivity, 23-ohm resistance, a frequency range of 20Hz to 20KHz, and a low amount of harmonic distortion. Moreover, their pounding drums and falsetto vocals are beautifully captured. The audio performance here is more akin to compact fitness earbuds than ear cans, and we find this feature makes for a great sound experience through pop, rock, and bassy techno tracks, with 6mm drivers of low, mid, and warm sound with high frequency. They also allow you to quickly create your own sound profile, where you can customize the frequency of each song or podcast according to your amazing style.
Jaybird app
The Jaybird app controls everything from personalizing EQ to hardware buttons on Android and iOS devices. This function is exactly the same as with the previous generations of Jaybird Bluetooth headphones. You can select the audio profile sets to prefer a heavy bass sound. Moreover, they can also perform tests to create their optimal audio profile. This app can be very useful for turning the volume up or down and changing the song track. These include the ability to track the Earbuds in case they are lost, which helps you to find your lost earbuds by tracking them.
Pros & Cons of Jaybird Vista True
What makes the Jaybird Vista earbuds stand out, and what are their drawbacks? Their advantages and disadvantages are described below.
Pros
Jaybird Vista includes a waterproof IPX7 feature
They have fast charging capability, which means you can get 1 hour of playtime by charging them for 5 minutes
These earbuds are available in 3 different sizes of ear tips to fit your ears comfortably
The 6mm drivers are also included to enhance the sound experience
They are designed in a compact size so that you don't have any trouble carrying them around
Jaybird App has been added to customize EQ
A stereo is also included for taking phone calls
These earbuds can be used together as well as separately
Cons
The battery life of these earbuds is not much great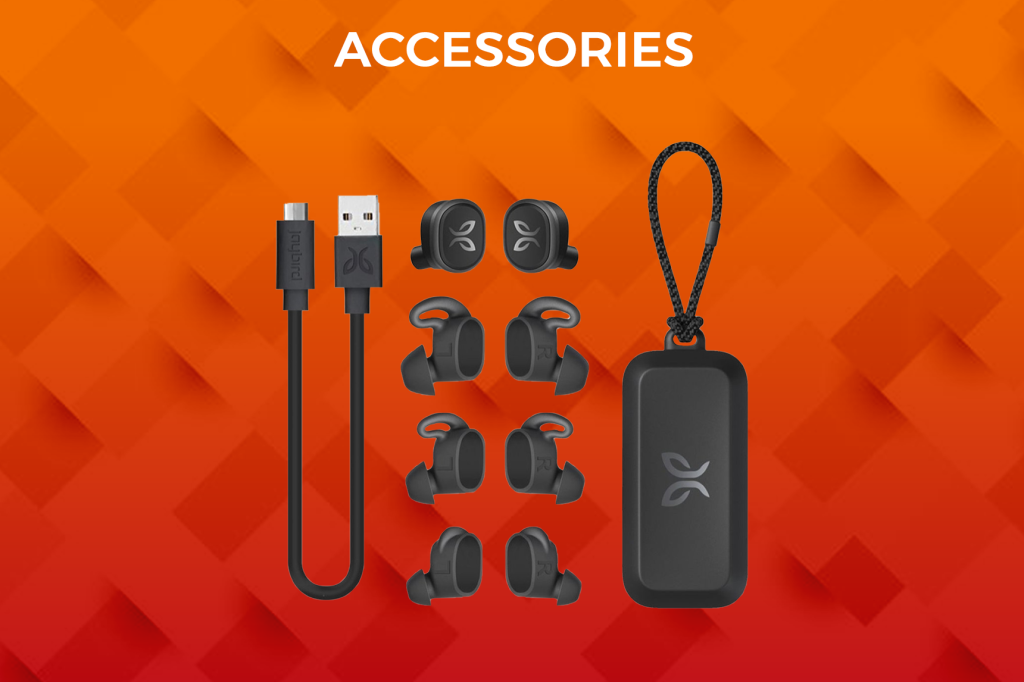 Final Verdict
Jaybirds earbuds and charging case are built with a sturdy construction as well as a good design. If you want to buy earbuds that you can use for a long time. Then Jaybird Vista can be a great option. A common complaint heard from users is that the buds of the earbuds often become stiff. After wearing them for an hour or more, the ear feels pain, but you can wear them in your ears for hours without getting tired due to the soft earbud design of the jaybirds vista. Moreover, they fit perfectly in your ears; when you put these earbuds in your ears for the first time, their sound feels very desirable. With the help of the Jaybird App, you can change your EQ style to perfection. Which allows you to customize the sound as you want.
Initially, you will find Jaybird Vista expensive, but gradually, its features will impress you. The intuitive app, great sound, and fantastic device design will force you to recommend it. Being able to use each of these earbuds independently is also incredibly useful. This is especially important when you want to be aware of your surroundings while moving. Moreover, these earbuds offer additional fitness-tracking features to their users.
FAQs of Jaybird Vista True
Get detailed answers to frequently asked questions about Jaybird Vista here.