Apple AirPods (3rd Generation) Wireless Earbuds are a groundbreaking audio innovation that elevates your music experience. These wireless earbuds are designed with precision and sophistication, bringing unparalleled audio immersion through spatial audio with dynamic head tracking. As you indulge in your favorite tunes, sound comes alive from all directions, enveloping you in a captivating auditory panorama. The result is a listening experience like never before – where the music resonates with depth and clarity, drawing you closer to the soul of every melody.
With a focus on individuality, the AirPods (3rd Gen) boast Adaptive EQ, a remarkable feature that intuitively tunes music to your unique hearing profile. As you wear these earbuds, the technology adapts the audio output to match your ears' specific contours, ensuring a finely balanced and customized sound output. Complementing this personalization is an all-new contoured design that guarantees a snug fit, providing optimal comfort and enhancing audio performance.
These sweat and water-resistant earbuds make them a reliable companion during workouts and outdoor adventures. The AirPods (3rd Gen) offer remarkable battery life, granting up to 6 hours of continuous listening on a single charge, with the MagSafe Charging Case extending the total listening time to an impressive 30 hours. These earbuds ensure crystal-clear call quality and accurate speech recognition with sensors like dual beamforming microphones and motion-detecting accelerometers. AirPods 3rd Generation redefines the audio landscape, seamlessly blending cutting-edge technology with an elegant design.
From spatial audio's immersive experience to personalized sound via Adaptive EQ and convenient touch controls, these earbuds exemplify true audio excellence. Effortlessly control your entertainment and manage calls through the intuitive force sensor, empowering seamless navigation with a gentle touch. With sweat and water resistance, extended battery life, and intelligent sensors, the AirPods (3rd Gen) cater to the needs of modern, dynamic lifestyles. The third generation of AirPods lacks noise cancellation support. However, for those seeking 2x more effective Active Noise Cancellation, Apple AirPods Pro 2nd Generation is a recommended choice.
Overview of Apple AirPods (3rd Generation)
Apple AirPods (3rd Generation) Wireless Earbuds redefine the audio landscape, combining cutting-edge technology with an elegant design. Enjoy personalized sound with Adaptive EQ, and control your entertainment effortlessly with the intuitive force sensor. These sweat and water-resistant earbuds offer remarkable battery life and crystal-clear call quality, making them a reliable companion for workouts and outdoor adventures. The AirPods (3rd Gen) cater to modern, dynamic lifestyles with advanced sensors and versatile wireless charging options. Here below, we are presenting some key features of this product:
Spatial audio with dynamic head tracking for captivating auditory panorama
Adaptive EQ intuitively tunes the music to your unique hearing profile
All-new contoured design ensures a snug fit and optimal comfort
Intuitive force sensor for seamless navigation and call management
IPX4 water-resistant rating for worry-free outdoor use
Up to 6 hours of continuous listening on a single charge
MagSafe Charging Case extends the total listening time to 30 hours
Dual beamforming microphones for crystal-clear call quality
Skin-detect sensor for automatic playback pausing
Motion-detecting accelerometer for gesture-based music control
Speech-detecting accelerometer for accurate voice recognition
Versatile wireless connectivity with Bluetooth 5.0 technology
Fast and effortless pairing with devices
Extended range for an uninterrupted audio experience
Lightning Charging Case option for quick and hassle-free charging
Wireless charging with MagSafe and Qi-certified chargers
Features of Apple AirPods (3rd Generation)
This product is a must-have for audiophiles seeking a superior listening experience, boasting exceptional features and technical specifications.
| | |
| --- | --- |
| Brand | Apple |
| Model Name | AirPods 3rd Gen |
| Color | White |
| Form Factor | In-Ear |
| Connectivity Technology | Bluetooth 5.0 |
| Playtime | Up to 6 Hours |
| Playtime with Case | Up to 30 Hours |
| Wireless Charging | Qi Wireless Charging |
| Sensors | Dual beamforming microphones, Force sensor, Inward-facing microphone, Motion-detecting accelerometer, Skin-detect sensors, Speech-detecting accelerometer |
| Active Noise Cancellation | No |
| Water Resistance | IPX4 Rating |
| Price | US $179.00 |
Playtime
Discover an innovative listening experience with the AirPods (3rd Generation) and their remarkable features. The AirPods redefine musical indulgence with up to 6 hours of uninterrupted listening time on a single charge. Enabling spatial audio grants an impressive 5 hours of captivating soundscape, immersing you in a world of auditory brilliance. Moreover, engage in seamless conversations with a talk time of up to 4 hours, facilitating clear communication with ease. 3rd generation pulls ahead slightly at 6 hours compared to 5 hours and 43 minutes for the AirPods (2nd generation).
However, the true marvel lies in the Magsafe Charging Case, extending the horizons of sonic delight. Witness up to 30 hours of continuous listening time, granting you an enduring auditory companion for days. Beyond that, the case delivers up to 20 hours of talk time, ensuring effortless communication on lengthy calls. Need a quick boost? Just 5 minutes with a charging case grants an hour of enriched listening or conversational bliss.
AirPods epitomize modern sophistication, providing unrivaled audio quality and a sleek and elegant design. The ergonomically crafted earbuds exude comfort, making them an ideal fit for extended wear. They have to deliver an impressive, crystal-clear sound signature.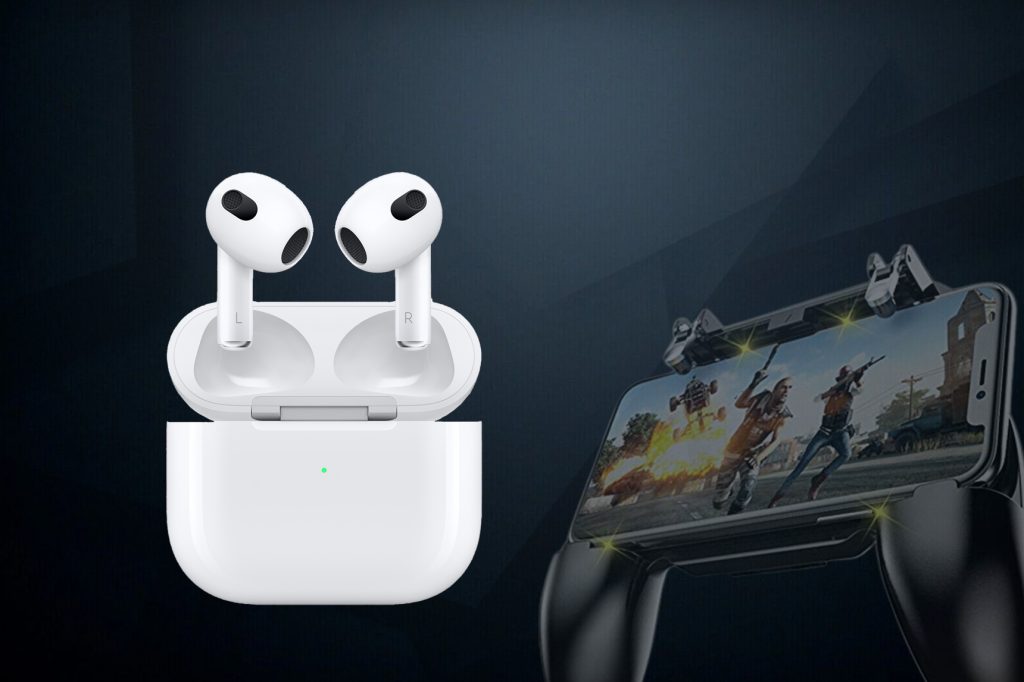 The AirPods (3rd Generation) with Magsafe Charging Case is a symphony of innovation and ingenuity. Elevating your audio experience with long-lasting battery life and seamless communication capabilities, they redefine the very essence of wireless earbuds. So, dive into an auditory journey and elevate your music and conversations to new heights with these extraordinary AirPods.
Sound Quality
AirPods (3rd Generation) has cutting-edge spatial audio features with dynamic head tracking. Experience a symphony of sounds enveloping you from all directions, creating a captivating musical experience like Apple AirPods Pro 2. Ensuring the earbud tips match the size of your ear canals and wearing the headset guarantees the correct sound qualities and call performance, allowing you to savor the true potential of these remarkable earbuds.
Adaptive EQ takes auditory indulgence even further by automatically tuning the music to your unique ears. This ingenious feature fine-tunes the audio output, ensuring you experience the music as it was intended by the artists, with enhanced clarity and precision. The AirPods (3rd Generation) go beyond being just earbuds; they become your sound studio, molding the music to suit your individual preferences and auditory sensitivities.
However, it is essential to note that the true magic lies in the perfect fit. By selecting earbud tips that snugly embrace your ears, you unleash the full potential of Adaptive EQ and spatial audio. The seamless integration of these features elevates the AirPods (3rd Generation) to an unparalleled realm of audio excellence, providing a listening experience that transcends conventional earbuds. So, take a step towards audio enlightenment, and let these exceptional earbuds transform how you experience music and calls forever.
Complemented by the Adaptive EQ, these earbuds customize the music to suit your hearing profile, delivering unparalleled clarity and precision. However, the key to unlocking their full potential is finding the perfect fit through carefully chosen earbud tips. By doing so, you unlock a realm of auditory delight, turning your listening experience into a personal concert hall that surrounds you with every note and sound.
Airpods (3rd Generation) Sensors
AirPods (3rd Generation) feature a plethora of cutting-edge sensors. These earbuds equipped with dual-beamforming inward-facing microphones elevate your audio communication. The precision of these microphones ensures crystal-clear sound during calls, allowing you to stay connected with utmost clarity and accuracy.
Furthermore, the AirPods (3rd Generation) incorporate a skin-detect sensor, intelligently detecting when they are placed in your ears and automatically pausing playback when removed. This intuitive feature enhances convenience and conserves battery life, making them a practical and efficient audio companion. The motion-detecting accelerometer adds an extra dimension of interaction, enabling seamless music playback control with simple gestures.
But the innovation continues beyond there. The speech-detecting accelerometer takes voice commands to the next level, ensuring your voice is accurately captured and transmitted during calls and interactions with virtual assistants. In addition, the force sensor revolutionizes how you interact with your entertainment and calls. With the intuitive force sensor, one can effortlessly manage playback, answer or end calls, and access various functions.
AirPods (3rd Generation) stand out with their comprehensive array of sensors, granting you unparalleled control over your audio experience. The dual beamforming inward-facing microphones and speech-detecting accelerometer guarantee superb call clarity, making communication a seamless experience. Meanwhile, the skin-detect sensor and motion-detecting accelerometer enhance convenience and interactivity, ensuring these earbuds effortlessly integrate into your daily life. With the force sensor as the cherry on top, these earbuds embody a harmonious blend of cutting-edge technology and user-centric design.
Water Resistance
Perform your outdoor activities with the IPX4 water-resistant AirPods (3rd Generation) rating without compromising audio quality. This remarkable feature imbues the earbuds with resilience against heavy rain, providing users with the confidence to enjoy their favorite tunes while exploring the great outdoors. The IPX4 rating ensures that these earbuds can handle the elements, bringing peace of mind during unpredictable weather conditions.
With the IPX4 water-resistant rating, the AirPods (3rd Generation) become the perfect companion for adventure seekers in all climates. Whether jogging through a rain shower or simply navigating your daily routine, these earbuds remain steadfast in performance, promising uninterrupted audio and enhanced durability. Embrace the convenience of a water-resistant design that allows you to continue listening to music or engaging in calls without worry.
However, it's essential to remember that the IPX4 rating signifies water resistance, not water submersion. While these earbuds can withstand heavy rain, they are not designed for underwater use. As such, users should exercise caution and avoid submerging the earbuds in water to maintain their optimal performance. Experience the freedom of music in any weather with the AirPods (3rd Generation), as their IPX4 water resistance unlocks new possibilities for outdoor enthusiasts and music aficionados alike.
Call Quality
Regarding call quality, the AirPods (3rd Generation) truly excel with their advanced microphone technology. The earbuds capture voice with pristine clarity and precision while using dual beamforming and inward-facing microphones. This dual-microphone setup works harmoniously to eliminate background noise and focus on your speech, enhancing call quality and enabling seamless communication even in noisy environments.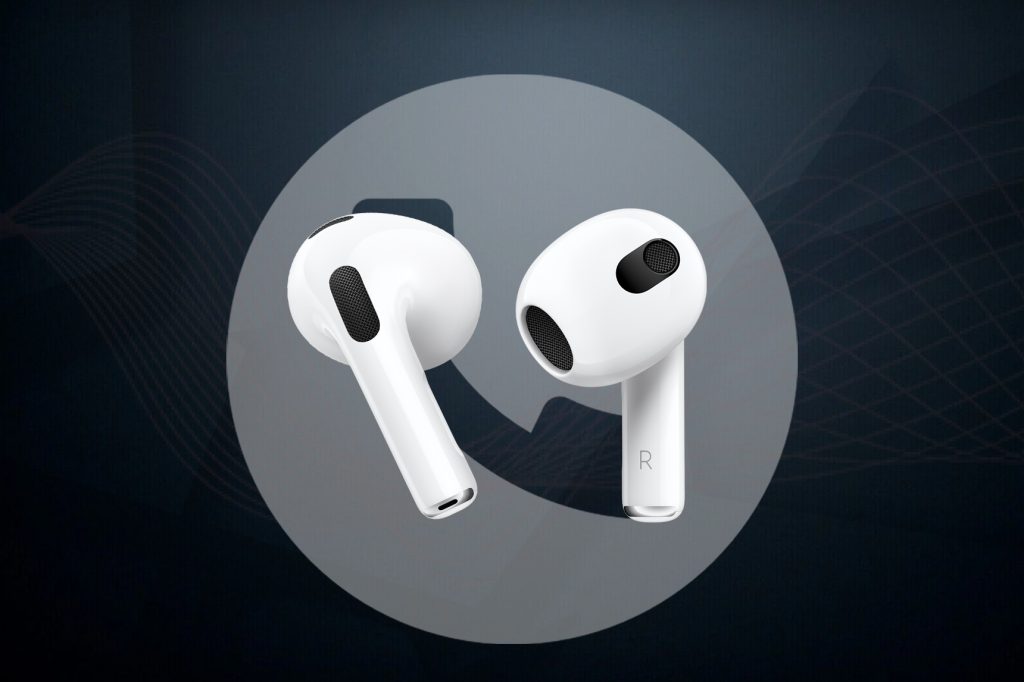 Moreover, the AirPods (3rd Generation) go the extra mile by integrating a speech-detecting accelerometer. This clever feature intelligently detects when you're speaking and adjusts the microphone settings accordingly, ensuring your voice is loud and clear during calls. With this innovative technology, you can confidently engage in conversations without worrying about distortion or muffled sounds, elevating the call quality to unmatched levels.
Whether taking business calls or connecting with loved ones, the AirPods (3rd Generation) provide a remarkable call experience. The precision of the microphones and the speech-detecting accelerometer combine to create a seamless and effortless communication platform. Embrace the confidence that your voice will be heard with crystal-clear clarity, making these earbuds a valuable asset for personal and professional use. Experience the epitome of exceptional call quality with the AirPods and revolutionize how you connect with the world around you.
Connectivity
Experience seamless connectivity with the AirPods (3rd Generation) and their advanced Bluetooth 5.0 wireless technology like PHILIPS ActionFit ST702. This cutting-edge feature ensures a stable and efficient connection between the earbuds and your device, delivering an uninterrupted audio experience. Say goodbye to tangled wires and embrace the freedom of wireless audio while enjoying a reliable connection that remains steady even in busy environments.
The Bluetooth 5.0 wireless technology guarantees an exceptional connection and enables faster data transfer rates and extended range. It means you can freely wander while staying connected to your favorite music or taking calls with ease. Experience the convenience of smooth pairing and effortless switching between devices, allowing you to seamlessly transition from listening to music on your phone to taking calls on your tablet.
With Bluetooth 5.0, the AirPods (3rd Generation) bring connectivity to the forefront, redefining how you interact with your audio. Enjoy the benefits of a stable, high-quality connection that enriches your daily activities and enhances your listening experience. Whether you're working, exercising, or simply relaxing, these earbuds ensure you remain connected to your world of audio entertainment without missing a beat.
Wireless Charging
Enhance the convenience of charging with the AirPods (3rd Generation) and their versatile wireless charging options. The Lightning Charging Case provides a seamless charging experience with the Lightning connector, ensuring a quick and hassle-free way to power up your earbuds. No more fumbling with cables; plug in the Lightning connector, and your AirPods will be ready to go quickly.
The MagSafe Charging Case takes center stage for an even more effortless charging experience. With this innovative feature, you can enjoy wireless charging with MagSafe chargers and Qi-certified chargers, eliminating the need for cables. Place your AirPods on a MagSafe charger or any Qi-certified wireless charging pad, and watch as they charge up wirelessly, streamlining your charging routine to the maximum.
The beauty of wireless charging lies in its simplicity and versatility. Whether you opt for the Lightning or MagSafe Charging Case, you're guaranteed an effortless charging experience that integrates seamlessly into your daily life. With wireless charging, you can bid farewell to tangled cords and easily embrace the convenience of powering up your AirPods. Say hello to a world of charging convenience with the AirPods (3rd Generation) and their wireless charging options.
Pros and Cons of Apple AirPods (3rd Generation)
Let's explore this innovative audio companion's key advantages and drawbacks.
Pros
Up to 6 Hours of Continuous Listening
MagSafe Charging Case for Wireless Charging
IPX4 Water-resistant Rating
Dual Beamforming Microphones for Clear Call Quality
Cons
No Active Noise Cancellation
High Price Point Compared to Other Wireless Earbuds
No Built-in Equalizer for Manual Sound Adjustments
FAQs About Apple Airpods (3rd Generation)
Let's discuss some common questions and answers about this innovative audio companion.